Download and install Talkatoo on Windows or Mac.
In this article we will go over the steps to install Talkatoo on both Windows and a Mac
Watch a video walking you through each step of the way, or if you'd prefer, scroll to read the instructions.
Windows
---

Go to https://talkatoo.com/downloads
Download the appropriate version for your computer. If you are not sure, choose 64-bit as this is correct for 99% of computers.
Launch the file once it is finished downloading, and click Run.
The sign in window should appear. If it does not, there may be an issue such as your antivirus preventing.

If you are running into installation issues, either contact your IT department, or our technical support department.

[Optional] Move the Talkatoo icon from being hidden in the System Tray to the always visible section, by dragging it over the space between the arrow and the time.
Once you log in, you are ready to dictate!
Mac
---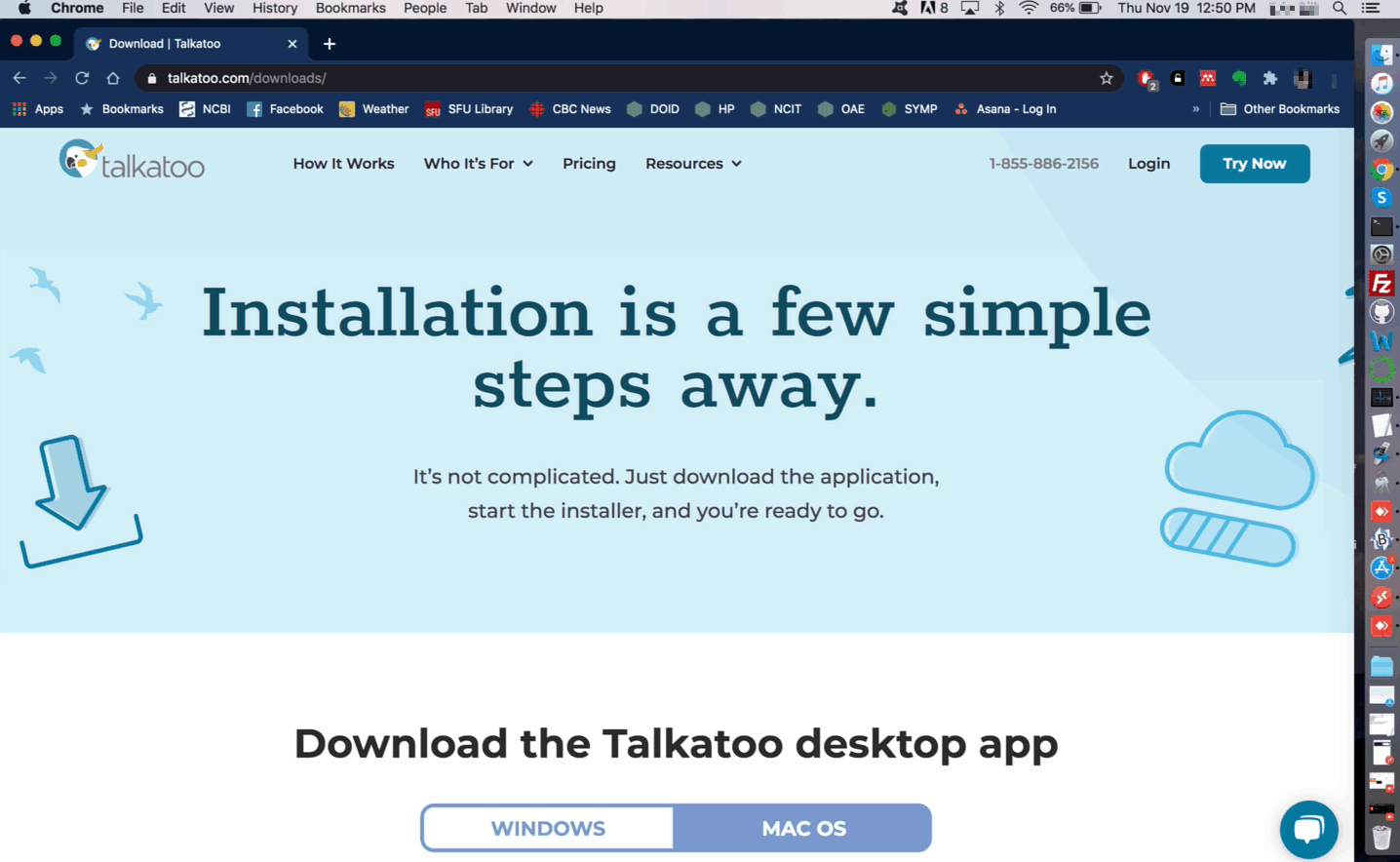 Click Download for Mac.
Launch the file when it is finished downloading.
When the window with the big black arrow appears, click on the Talkatoo icon and drag it over top of the Applications folder, and release.
Once it has installed, close that window, and launch Talkatoo, either from your applications folder or LaunchPad. Click Open if prompted the first time.
[Optional] Keep Talkatoo in your dock so that it's easy to find. To do this, long press the Talkatoo icon on your Dock, choose Options > Keep In Dock.
Once you log in, you may be presented with a message about allowing Talkatoo access to your device. This can look differently across different versions of the OS, so have a look at this article for troubleshooting steps, or reach out to our support team.
If you run into any issues during the install process, don't hesitate to give our stellar support team a call, chat or email. We're happy to work with anyone at the clinic who has time.