If you are experiencing an error or some sort of undesirable behaviour with Talkatoo, we want to know. The best way to let us know is by submitting your description of what is happening, and the log file, which should help us narrow down the issue. The location of the log is different for Windows and Mac, so see below.
As of Talkatoo 2.0, we have a new hidden shortcut to be able to access the log file that works on both Mac and Windows. Open the Support page from the Talkatoo toolbar, and click in the bottom right corner - there is no marking there until you click on it.

Windows
Copy the following path (including percent signs): %appdata%\talkatoo\logs
Click Start and press CTRL + V to paste the link you copied above
Press Enter and it will open up your Windows Explorer view
Send us the file: talkatoo.log
Mac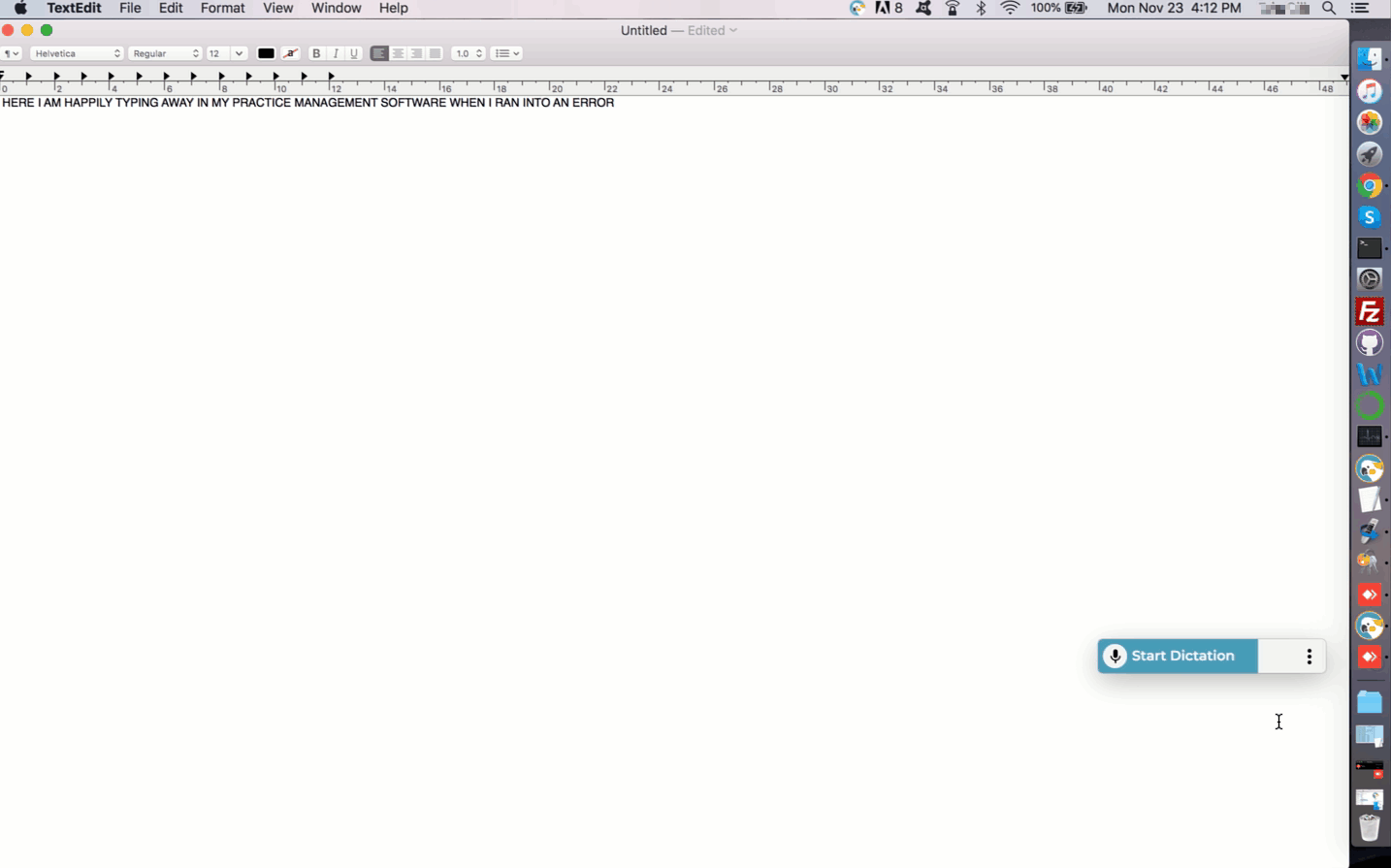 Go to Finder

Click Go (at the top).

Press Option on your keyboard and Library should appear in the list of options under Go

Open Library, then the Logs folder, then Talkatoo

Send us the file: talkatoo.log
Feature requests, questions or issues can be submitted using our support form, by email (support@talkatoo.com) or from within the app by accessing Support from the main menu.